If a lime green stuffed bunny isn't punk rock, i don't know what is!
I made it from this pattern using the recommended lambs pride, but instead of 8's i used 7's. The pattern is very straight forward, and the shaping turns out really nicely. Even the seaming was easy, and i despise seaming with every fiber within me.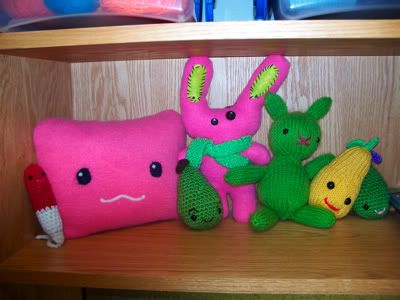 more pics on the blog, thanks for looking!