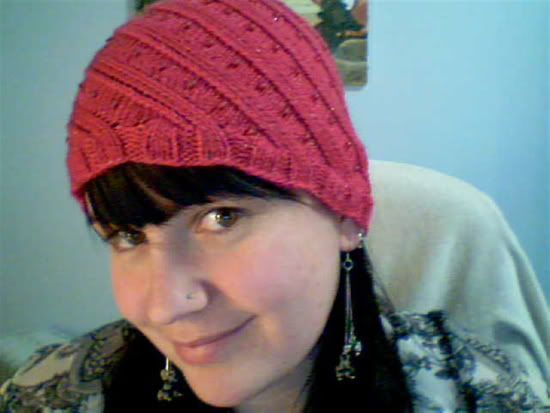 I finished off my version of

Grumperina's

Odessa hat in hot pink. I quite like hot pink.

Well, I did make a few mistakes right as I was starting the beaded patterning, which is why knitting when very tired isn't such a good idea. They're not really

noticeable

mistakes though, thankfully.

Over all, I'm pleased, and it's very comfy to wear around.