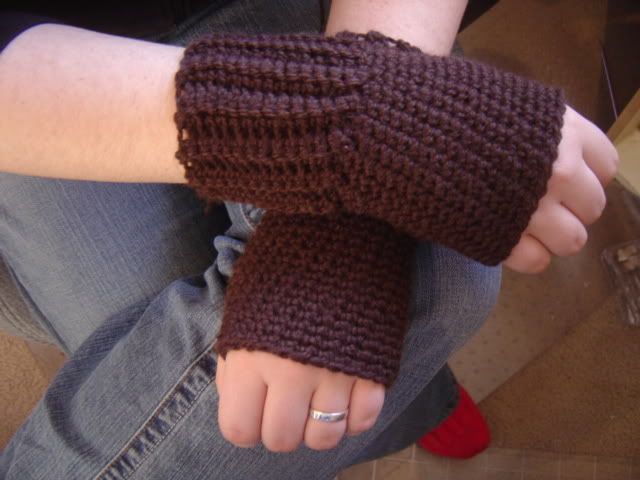 Yep, another pair of Fingerless Gloves/Wristwarmers/Mitts/Whatever. I already
posted
a different pair a couple days ago, and this pair is for my Cousin, who said she needed a new pair because the other ones I made her wore out. These are crocheted, but I can be a Punk Rock Crocheter, right?
Yarn: Plymouth Encore Worsted
Hook: US Size H-8
Pattern: Modified version of
these
.
I've made so many pairs of these, I think this is my... 7th? I dunno. They go so fast, and are perfect for gifts.
PS: Hey Lana, Do the socks I'm wearing in the picture look familiar to you? :)