Hello, I am Jen, Newb
First off I loom I am not too talented with needles but I do rock the loom. I have been pretty darn busy lately so I only have managed a pup sweater for my new pomchi Sarge.
Here it is.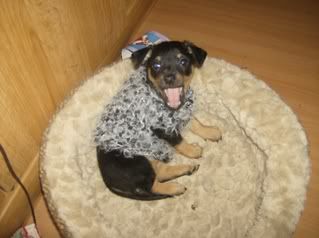 and here is another sweater for larger dog...sans dog lol
Not terribly punk but it will have to do for now.