I've been busy with some knitting! Which, isn't a big surprise I guess.
Here's a picture of my ribbed
lace
bolero. I finished this in July, it's made with a really soft merino. This will be a bit more practical come the end of September, because the little thing is bloody warm!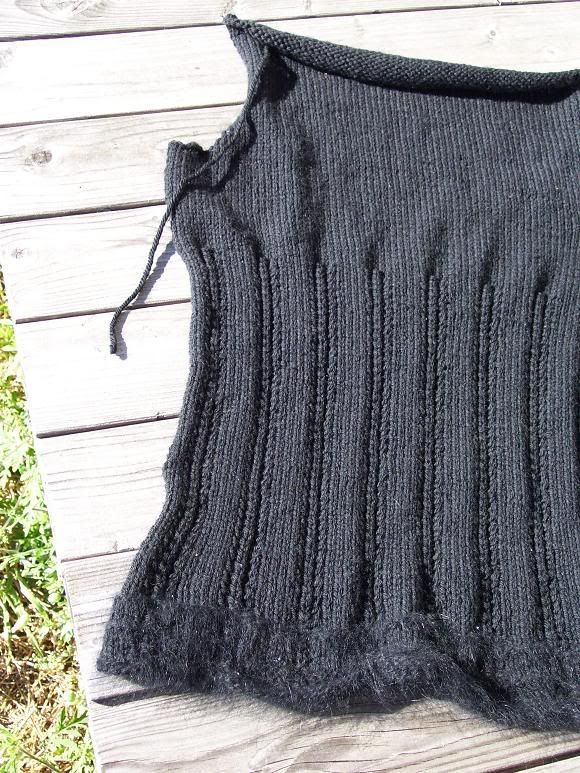 And to the right...
This is the beginning of my Waist-Cincher Top from Knitting Lingerie Style. I'm hoping it works out fine, the girls I found on Ravelry making it (oh, I go as Zsanica there) were having issues with the armholes and bust area..
I've been paying close attention, but, I won't know until I start the V-neck.