Thank You to everyone who entered the Sock Yarn drawing Contest, It's so fun to get to know you all better and learn about how long you've been knitting and Thanks for making me feel welcome as your new Admin :)
Now, It's on to the winner.
All the names inside the hat (Handknit, of course):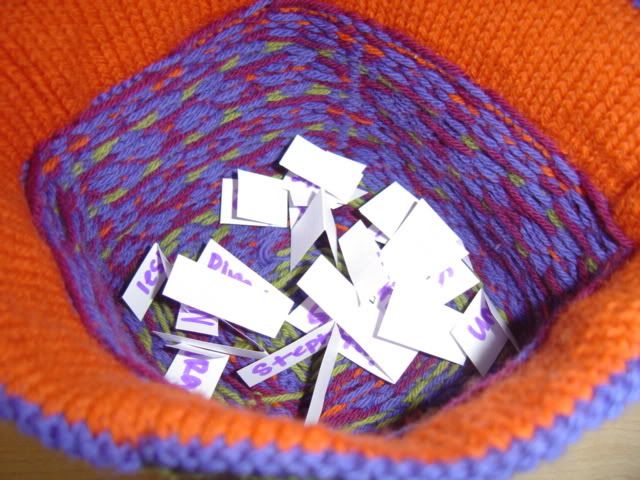 Than Mom stuck her hand inside and pulled out...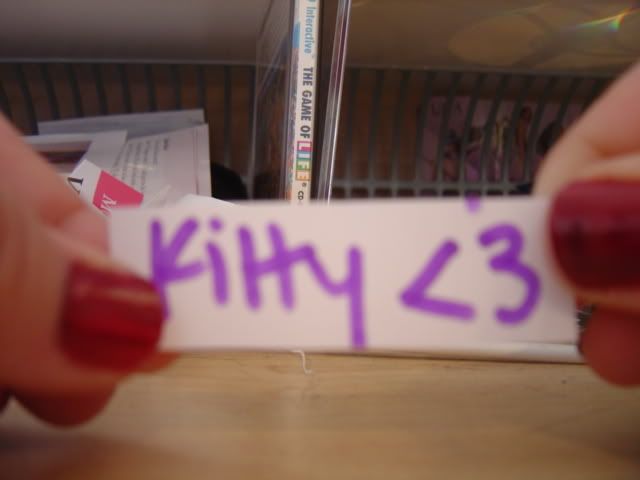 Yay for
Kitty
!(She even told me she loves to knit socks!)
So, Kitty, I'll shoot an E-mail your way to get your address and I'll try to get it in the mail today.
Thanks for playing everyone, sorry you didn't win :( I wanna give presents to all of you!