I promise I did listen to some punk while knitting this. I had to turn off the TV and use music instead so I could pay attention to the pattern. A few mistakes can only be caught if you stare intently at the sweater. Hopefully nobody will.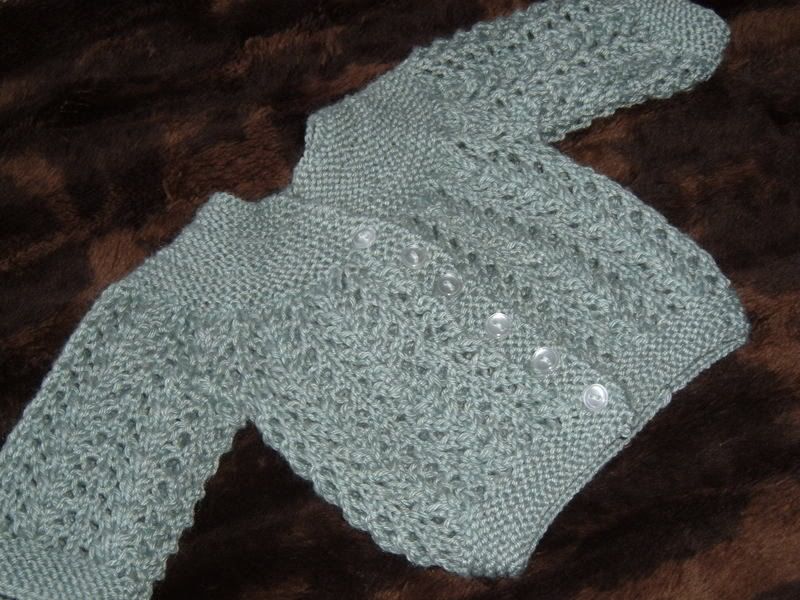 Pattern : Elizabeth Zimmermann's February Baby Sweater, Knitters Almanac
Yarn: Elann Peruvian Highland Silk in Celadon (more green then in the picture, almost exactly like Silver Sage by Restoration Hardware
Needles: Knitpicks options, size 6, used as straights, which was great, because the cables gave a lot of flexibility.