I haven't posted anything here in a long time so I decided to share. Here's a pic of the dream swatch headband I made a couple months back inspired by
Twitchy Knitter
's doing on the pattern originally written by
Knit and Tonic
. I've had this done, but haven't posted about it until now.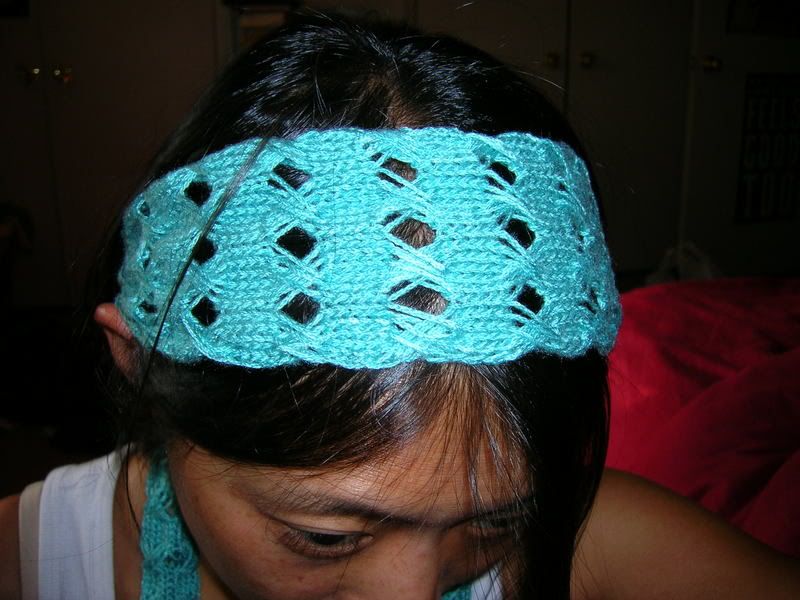 I needed to destash so I made this. It's made out of RH Lustersheen that was given to me (details at my
blog
) on size 4 straights. Knitting this up, the stitch pattern seemed annoying, but interesting to me. Other knitters say that it was a fun and quick knit. I guess the experience may vary between knitters.